The incomparable Scott Horton discusses ISIS, the neocons' strategy of allying with al Qaeda, the GOP claim that Obama is responsible for ISIS because of the Iraq withdrawal, and much more.
About the Guest
Scott Horton is the host of Antiwar Radio on KPFK 90.7 FM in Los Angeles and KUCR 88.3 FM in Riverside, California, as well as the host of the Scott Horton Show on the Liberty Radio Network.
Sponsor
SchiffGold is where I get all my precious metals — they're knowledgeable, efficient, and reliable. They're having a special sweepstakes exclusively for Tom Woods Show listeners: enter to win a one-ounce Canadian Maple Leaf gold coin, worth about $1200! You don't have to buy anything to enter. Click here to enter, and good luck!
The winner will be announced on episode 446.
Guest's Website
ScottHorton.org
Click here for Scott's raffle
Guest's Twitter
Articles Mentioned
"Neocons Urge Embrace of al Qaeda," by Daniel Lazare
"Why We Need al Qaeda," by Ahmed Rashid
Previous Appearances
Ep. 396 Iran Update, Plus: Rand Paul's Best Strategy
Ep. 304 The Torture Report, and What It Left Out
Ep. 246 The War on ISIS: Another Round of Idiocy
Ep. 188 Iraq: The Chickens Come Home to Roost
Ep. 107 The Lies of Iraq, 11 Years Later — Plus Ukraine
Ep. 79 What Bush and Obama Accomplished
Video Mentioned
Special Offers
I've just released a brand new, free eBook: Start Your Blog or Website Today: Resources for People Too Busy to Learn Programming or Design.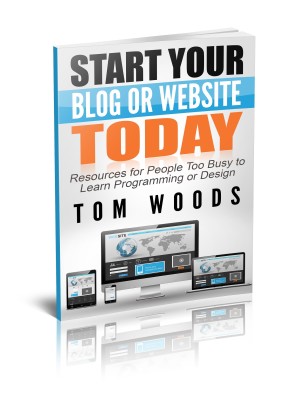 It's full of neat things I use that have helped me make a living online. Get it in PDF, EPUB, or Kindle versions — and check out my video that shows you how to start your blog in just five minutes!
If you enjoy the Tom Woods Show, my new book — Real Dissent: A Libertarian Sets Fire to the Index Card of Allowable Opinion — is for you. Check it out! And get a free copy of the audiobook version, with me reading it, at TomWoodsAudio.com.