In a recent episode, David Stockman showed just how sluggish the economic recovery has been. But why has it been so sluggish? Wolf von Laer explains precisely how the state has held the economy back.
About the Guest
Wolf von Laer is a doctoral candidate in economics at King's College London.
Sponsor
SchiffGold is where I get all my precious metals — they're knowledgeable, efficient, and reliable. They're having a special sweepstakes exclusively for Tom Woods Show listeners: enter to win a one-ounce Canadian Maple Leaf gold coin, worth about $1200! You don't have to buy anything to enter. Click here to enter, and good luck!
The winner will be announced on episode 446.
Paper Discussed
"Regime Uncertainty and the Great Recession: A Market Process Approach," by Adam G. Martin and Wolf von Laer
Report Mentioned
Small Business Economic Trends
Guest's Website
Guest's Twitter
Related Episode
Ep. 406 David Stockman: Progressive Defenses of Obamanomics Are Laughable (David Stockman)
Special Offers
I've just released a brand new, free eBook: Start Your Blog or Website Today: Resources for People Too Busy to Learn Programming or Design.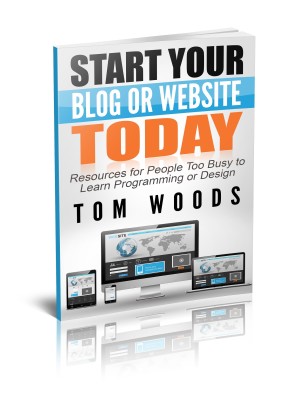 It's full of neat things I use that have helped me make a living online. Get it in PDF, EPUB, or Kindle versions — and check out my video that shows you how to start your blog in just five minutes!
We've just added our 13th course at LibertyClassroom.com! Learn the history and economics they didn't teach you, from professors you can trust and in courses you can listen to anywhere. Take 30% off a year's subscription — which gets you everything we have! — with coupon code SHOW (all caps).