Why is it that despite your excellent arguments, you can't seem to get any traction with a lot of people? Is it enough to appeal to people's reason? Jonathan Haidt offers a provocative argument about how people come to hold their views.
About the Guest
Jonathan Haidt is a social psychologist and the Thomas Cooley Professor of Ethical Leadership at New York University's Stern School of Business.
Book Discussed
The Righteous Mind: Why Good People Are Divided by Politics and Religion
Get Your Free Audiobook
Book Mentioned
Dale Carnegie, How to Win Friends and Influence People
Article Mentioned
"Understanding Libertarian Morality"
Websites Mentioned
Professional Page
Guest's Twitter
Related Episode
Ep. 393 How to Persuade People: Tom and Michael Malice Discuss
Special Offers
I've just released a brand new, free eBook: Start Your Blog or Website Today: Resources for People Too Busy to Learn Programming or Design.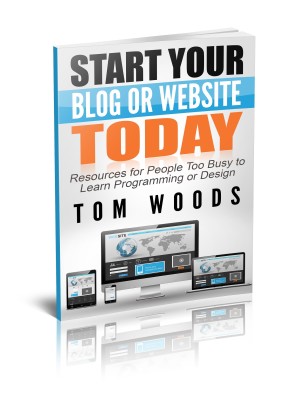 It's full of neat things I use that have helped me make a living online. Get it in PDF, EPUB, or Kindle versions — and check out my video that shows you how to start your blog in just five minutes!
We've just added our 13th course at LibertyClassroom.com! Learn the history and economics they didn't teach you, from professors you can trust and in courses you can listen to anywhere. Take 30% off a year's subscription — which gets you everything we have! — with coupon code SHOW (all caps).