Libertarians assume Alexander Hamilton is their archenemy, but Michael Malice insists that's not correct. Michael and I have an extremely stimulating exchange of ideas in today's episode!
About the Guest
Michael Malice is an author and celebrity ghostwriter. He is also a frequent guest on Kennedy on the FOX Business Network.
(Erratum: Michael Malice was born on the day of Alexander Hamilton's death, not the day of his birth, as I erroneously said.)
Sponsor
SchiffGold is where I get all my precious metals — they're knowledgeable, efficient, and reliable. They're having a special sweepstakes exclusively for Tom Woods Show listeners: enter to win a one-ounce Canadian Maple Leaf gold coin, worth about $1200! You don't have to buy anything to enter. Click here to enter, and good luck!
The winner will be announced on episode 446.
Guest's Hamilton Collection
So as not to give the impression of being contrary for its own sake in supporting Hamilton, Michael sent me this photo of his collection of books on the man.
Guest's Book
Dear Reader: The Unauthorized Autobiography of Kim Jong Il
Guest's Website
Guest's Twitter
Books Mentioned
Ron Chernow, Alexander Hamilton
Harvey Pekar, Ego & Hubris: The Michael Malice Story
Related Book
Thomas J. DiLorenzo, Hamilton's Curse
Related Episode
Ep. 132 The Real Hamilton (Tom DiLorenzo)
Special Offers
I've just released a brand new, free eBook: Start Your Blog or Website Today: Resources for People Too Busy to Learn Programming or Design.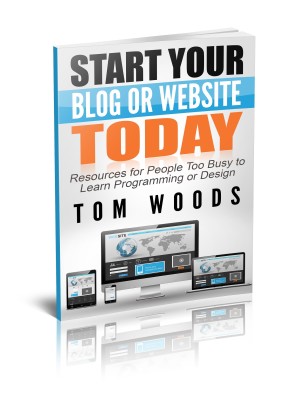 It's full of neat things I use that have helped me make a living online. Get it in PDF, EPUB, or Kindle versions — and check out my video that shows you how to start your blog in just five minutes!
We've just added our 13th course at LibertyClassroom.com! Learn the history and economics they didn't teach you, from professors you can trust and in courses you can listen to anywhere. Take 30% off a year's subscription — which gets you everything we have! — with coupon code SHOW (all caps).