The irreplaceable Walter Williams smacks down the conventional wisdom on everything from so-called white privilege to education, government spending and debt, and much more.
About the Guest
Walter Williams, a nationally syndicated columnist, is the author of ten books and a professor of economics at George Mason University.
Sponsor
SchiffGold is where I get all my precious metals — they're knowledgeable, efficient, and reliable.
Book Discussed
Item Mentioned
Proclamation of Amnesty and Pardon to All Persons of European Descent
Other Books by the Guest
Up from the Projects: An Autobiography
The State Against Blacks
Race & Economics: How Much Can Be Blamed on Discrimination?
Previous Appearance
Ep. 82 Walter Williams on Nullification, Secession, and More
Related Episode
Ep. 162 The Racism Obsession (Will Grigg)
Special Offers
I've just released a brand new, free eBook: Start Your Blog or Website Today: Resources for People Too Busy to Learn Programming or Design.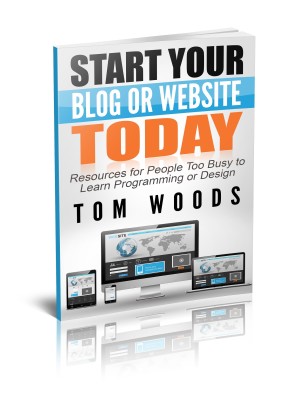 It's full of neat things I use that have helped me make a living online. Get it in PDF, EPUB, or Kindle versions — and check out my video that shows you how to start your blog in just five minutes!
We've just added our 13th course at LibertyClassroom.com! Learn the history and economics they didn't teach you, from professors you can trust and in courses you can listen to anywhere. Take 30% off a year's subscription — which gets you everything we have! — with coupon code SHOW (all caps).